Travel
Aircraft Insecticide: Why Certain Plane Cabins Are Sprayed Before Departure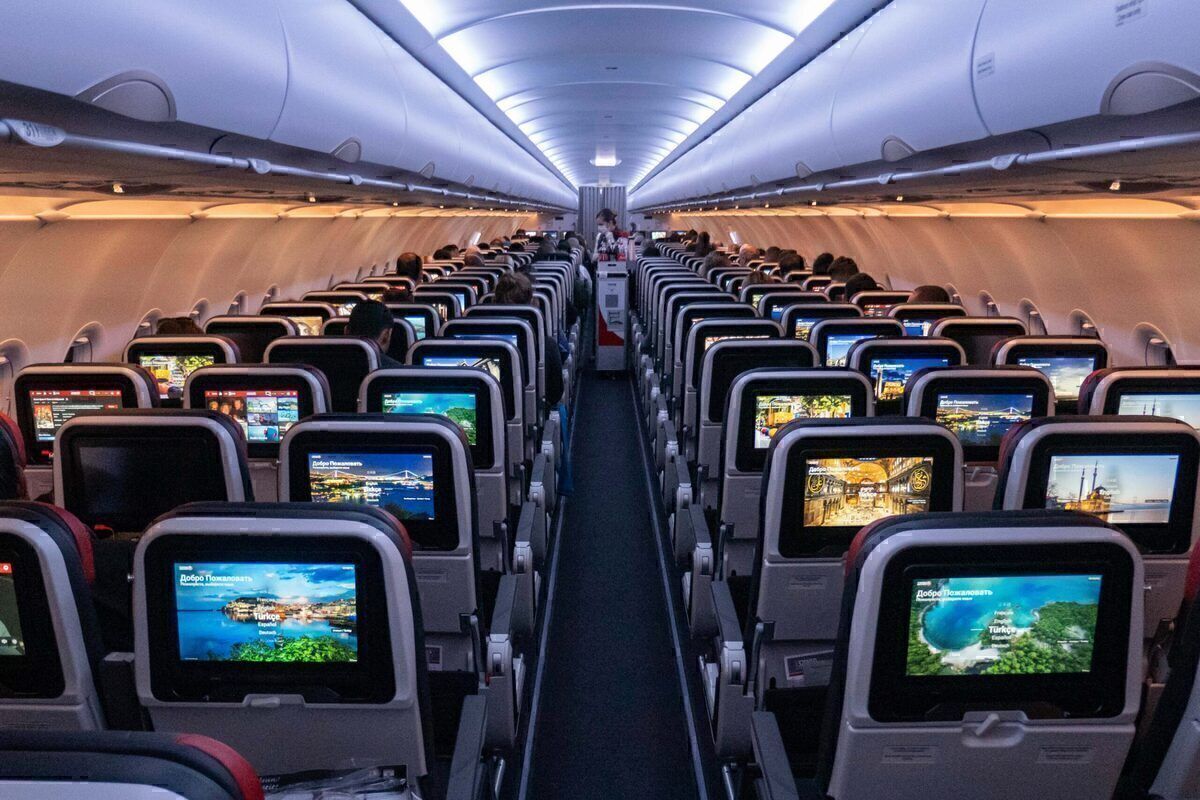 Have you ever wondered why the cabin crew sometimes walk down the plane aisle, spraying a mysterious liquid in the air before departure? The reason why is that some countries require aircraft cabins to be sprayed with pesticides to kill insects and stop the spread of diseases such as malaria, yellow fever, and Zika.
Photo: Bug spray for use on passenger planes. Photo: ADT
Methods used to disinfect the aircraft involve using a World Health Organization (WHO) approved non-flammable insecticide that is not harmful to people. Generally, the cabin crew will tell passengers to cover their eyes and spray the insecticide randomly in the air throughout the aircraft cabin.
Some planes are sprayed without passengers onboard
This can occur either before the flight takes off or while the plane is airborne. Another method is to spray the aircraft and wipe down surfaces while no passengers are on the plane. This method is the most effective and has been seen to kill insects for up to eight weeks.
How is the disinfection of aircraft regulated?
The disinfection of aircraft using pesticides is allowed under international law, but not all countries require airlines to do this. The United States Environmental Protection Agency (EPA) does not list approved any pesticides for use in passenger cabins on commercial aircraft. However, the World Health Organization (WHO) recommends a pesticide based on the active substance permethrin, an insecticide that kills insects that touch anything sprayed with it. Before permethrin became the go-to pesticide, airlines commonly used DDT (dichlorodiphyltrichloroethane), an insecticide found to be harmful to humans when exposed to large doses. DDT was banned in the United States in 1972.
Countries requiring the disinfection of all in-bound flights with an aerosolized pesticide spray while passengers are onboard include:
Ecuador (only Galapagos and Inter islands)
Grenada
Guyana
India
Kiribati
Madagascar
Panama
Seychelles
Tanzania
Timor-Leste
Trinidad and Tobago
Uruguay
Zimbabwe
Other countries also require the use of pesticides on inbound flights that allow for the disinfection of an aircraft when passengers are not onboard, include:
Barbados
Chile
Cook Islands
Fiji
Jamaica
New Zealand
Countries that require disinfection of selected flights include:
The Czech Republic for flights arriving from areas of contagious diseases
Egypt for flights arriving from Zika-infected countries
France for flights arriving from countries that have malaria, yellow fever, and dengue fever
Hong Kong for flights arriving from counties that have Zika
Indonesia for flights arriving from infected areas
Italy for all flights arriving from areas affected by Zika virus transmission and areas where the Aedes aegypti carrier is present
Mauritius for all flights arriving from Africa and countries where mosquito-borne diseases are prevalent
Macau for flights arriving from major infectious disease/Zika-infected countries
Peru for flights arriving from some inland tropical areas where malaria is present
South Africa for flights arriving from areas where malaria and yellow fever are present.
Switzerland for flights arriving from tropical parts of Africa
Thailand for flights from areas where yellow fever is present
The United Kingdom for flights arriving from malarial countries and countries with confirmed transmission of Zika
Stay informed: Sign up for our daily and weekly aviation news digests.
Does spraying pesticides in planes pose and danger to passengers and crew?
According to WHO, spraying approved permethrin-based insecticides poses no health risk issues for passengers and crew. It does say, however, that passengers are sometimes concerned about their health after being exposed to pesticides on aircraft. ​​​​​​​
To combat passenger fears, WHO has found no evidence that the specified insecticide sprays harm human health when used as recommended.
Source link